January 15, 2007 - 8:02pm
In the summer grease filtration is easy. Dump most of a settled cubie into an open top, 200 micron screen 55 gallon drum, wait 7 seconds and repeat. In the winter when garage kept grease is poured into a 200 micron screen, expect it to gel and never purculate through at all.
How to resolve gelled grease: Get a cement mixing bin, place settled cubies in it. Run a garden hose to your basement slop sink.(Threadded spout) Turn on hot water and fill the cement bin. Instant grease Jacuzzi. No gelling will occure. (Make sure cubies are wiped dry before dumping into the 200 micron screen. (Fryer to fuel)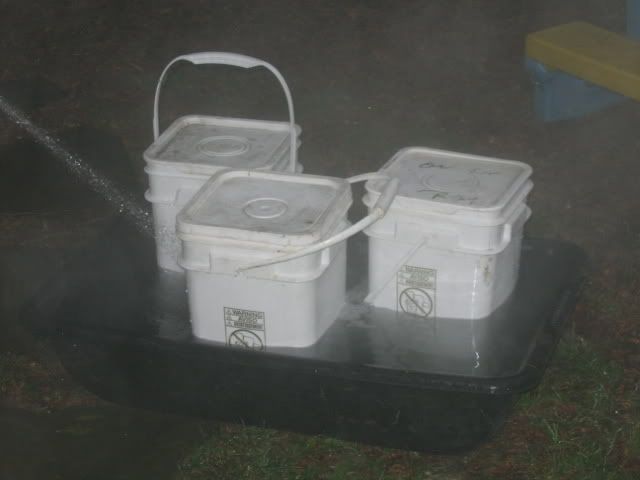 Pours right through-No gelling.
-------------------------
Hiking out on the weather rail of environmental partnerships.
Greasecar Kits and Products
Greasecar Customer Profiles
Who's online
There are currently 0 users and 12 guests online.